Factory Direct Sale
Save up to $4,500 on a Hot Tub
5 Days Only – One Time Event!
Best savings of the year on hot tubs! DreamMaker made a large inventory available to the general public through this 5 day sale only. Based on the tremendous savings at this event, we strongly urge you to come as early as possible for the best deals as quantities are limited.
Wed, 14th September, 9:00 AM – 8:00 PM
Thu, 15th September, 9:00 AM – 8:00 PM
Fri, 16th September, 9:00 AM – 8:00 PM
Sat, 17th September, 9:00 AM – 8:00 PM
Sun, 18th September, 9:00 AM – 5:00 PM
Sale Location
Dream Maker Spas
2452 Lake Emma Road, Suite 1000
Lake Mary , FL 32746
Phone: 1-888-329-4847
Free Parking, Free Admission

Open in maps
Large Selection of Hot Tubs Available
Best Prices of the Year
At the DreamMaker Factory Sale this weekend only, browse the largest selection of
in stock hot tubs.
Beat the rush and get the best savings for a limited time.
On-site financing available.
Resources and Tips
Below you will find helpful resources to help you select the right hot tub for you and compare alternatives. If you have any questions, please call us at 1-888-329-4847 for immediate assistance.
Hot Tub Brochure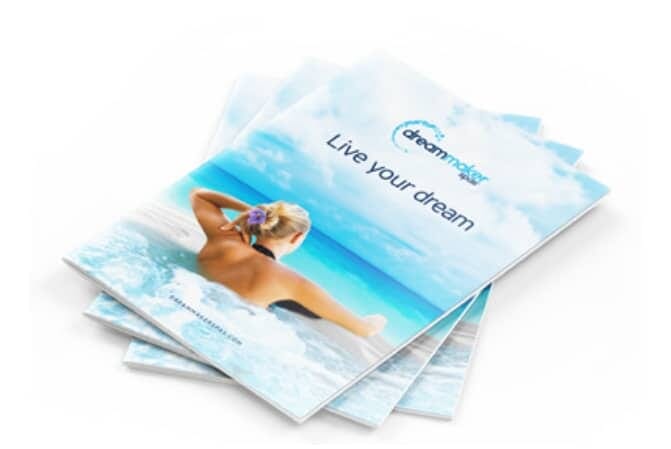 Learn what to look for when buying a hot tub.
Hot Tub Videos
Factory Direct Sale
Save up to $4,500 on a Hot Tub
On-site Financing Available